FESTIVALS & EVENTS
There are fantastic wool-themed events all over the UK, many of which I attend. It's wonderful to catch up with other artisans, find out whats new and of course to meet you!
I often have a stand, where I demonstrate how to use a Brinkley Loom, and what you can make on one.  I hope you can come along to one (or more!) of the events below and feel free to ask me questions about my looms and workshops. At some of the events, I also run mini workshops, where you can get a taste of what I do.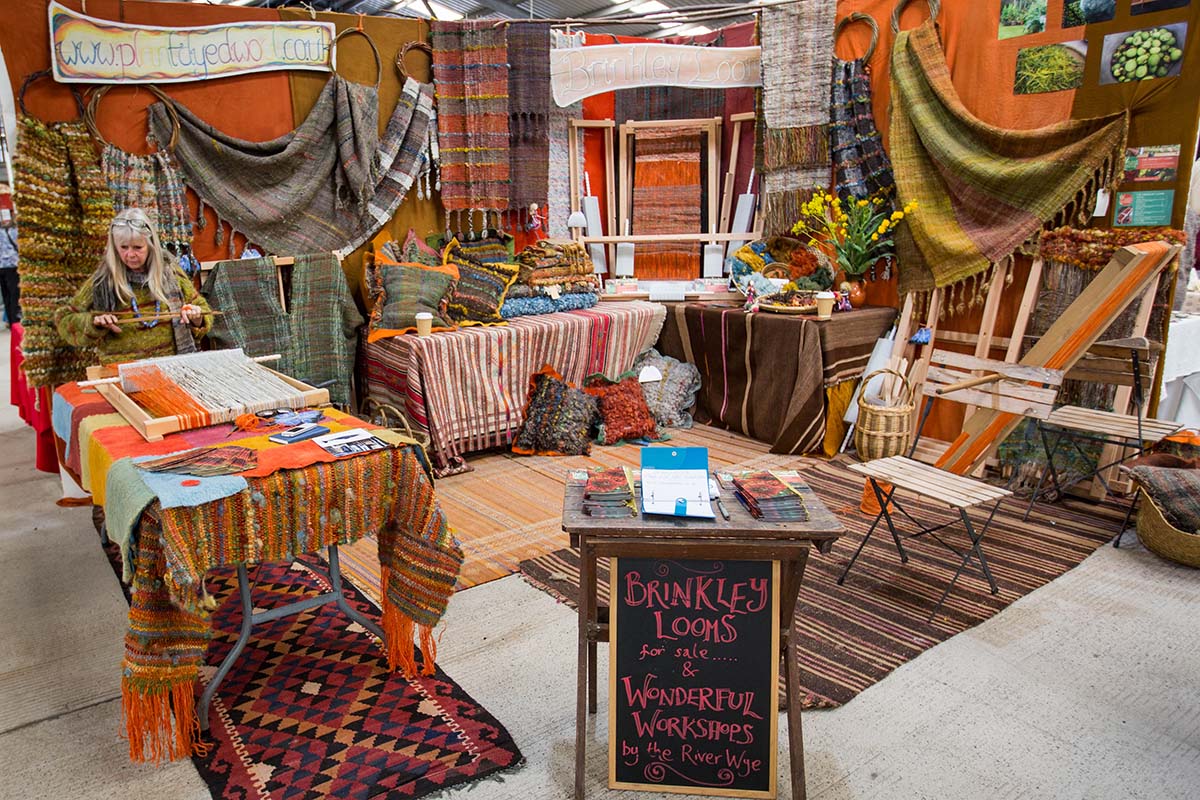 Some of my favourite yarn & wool craft events around the UK...
Due to the ongoing COVID-19 pandemic, it is currently unknown whether events will take place in 2021. I will keep you updated!
WOOLFEST
June 25th-26th
The event is all about creativity and design with beautiful quality, amazing colours and skilled craftsmanship. I particularly love it because I can take my van off into the hills after a busy day and commune with the beautiful Herdwick sheep!
FIBRE-EAST
July 31st– August 1st
Whether you are looking to discover a brand new craft and you are starting from scratch, or perfecting a skill that you have been honing for a number of years, Fibre-East have the perfect toolbox of experts and equipment to assist you.
YARNDALE
September 25th–26th
Stunning exhibitions, skill demonstrations and a full programme of textile workshops. Whether it's knitting, crochet, spinning, dyeing or felting, you will find something at Yarndale to delight and inspire you.
Can't make it to a festival?